The Portuguese Game Dev Event Since 2014
Game Dev Camp
Game Dev Camp lives and breathes by one principle: it is an event fully designed by the community, for the community.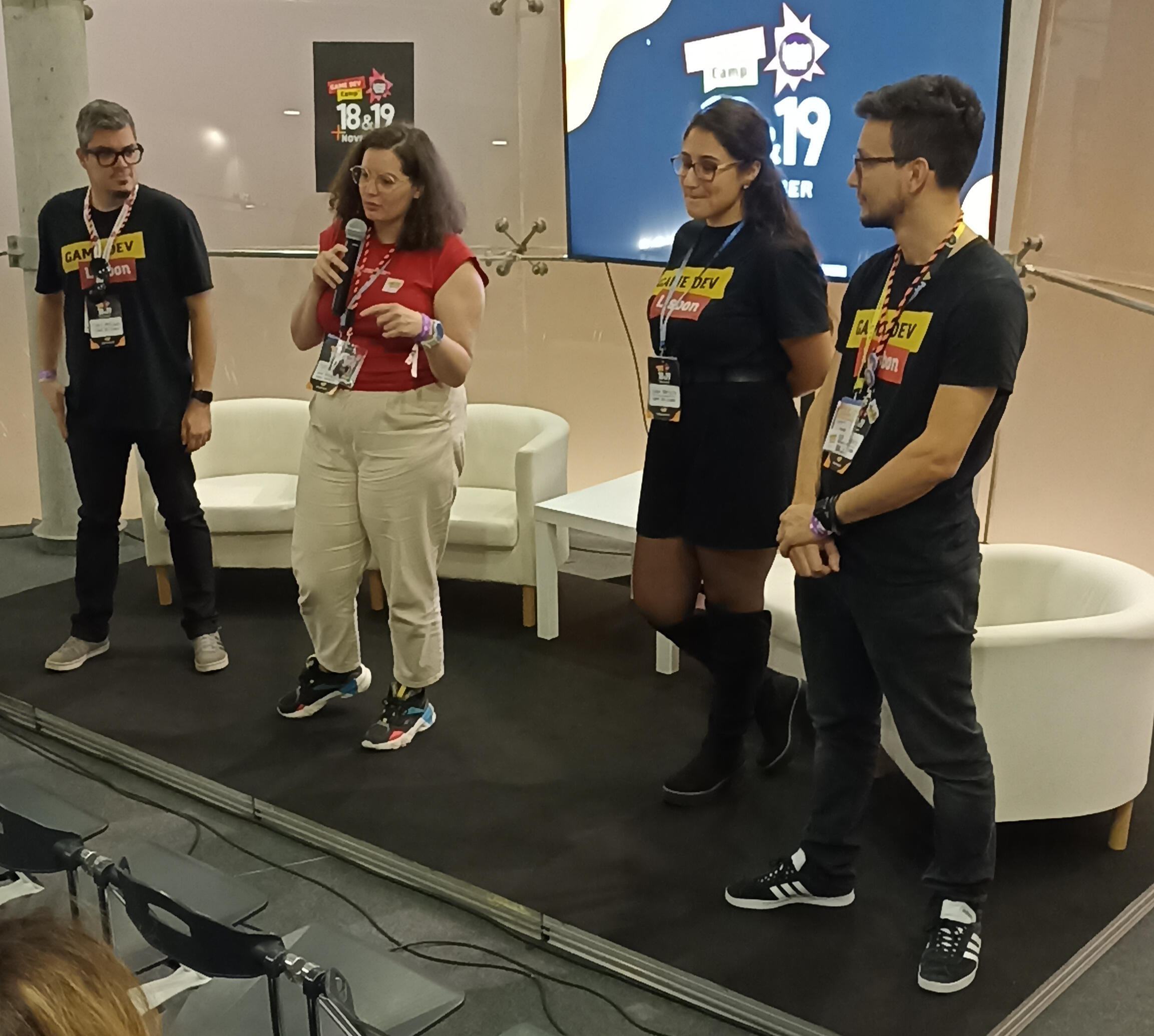 What is Game Dev Camp?
The first edition of Game Dev Camp, July 2014, brought together for the first time all the Portuguese Game Dev community and became a turning point for the expanding industry in the country.
Our goal?
Connect the game dev scene localy in Portugal, focusing in regional representation, welcoming local and international people and studios, showcasing our ecosystem, not only in game development but other areas that directly impact developers.Our goal is to keep making it, every year, the main landmark moment for the industry, and becoming more and a more key conference at an international level.
Our 2022 speakers
Our line-up for Game Dev Camp 2022 was thought of as a state of the art of what is being done within the Portuguese Game industry. Showcasing new studios, game releases, post-mortens, new business plans and much, much more.